Robert Owen did so well under capitalism that he had the money to reject it, so the wealthy Scottish textile magnate devised a financial system around labor itself and "justice."
The National Equitable Labour Exchange sought to use prices based on the time it took workers to produce it.
As you might imagine, it didn't take off. How do you measure the labor it takes to grow an ear of corn? And that is why it failed. The Exchange allowed workers to trade products using notes representing hours of work, but disputes over the value of products occurred quickly. If food takes months to grow and is essential, why is bread so much cheaper than a scarf? After less than two years the system collapsed.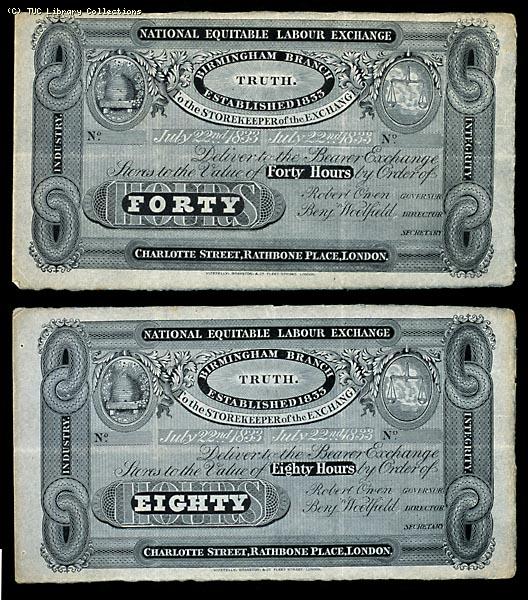 In this British Museum video, Ben Alsop, curator of the museum's Money Gallery, shows a note issued by the National Equitable Labour Exchange. It represents an hour of work but really symbolizes an effort at reform the British laborers were seeking.